Special transport
Mto can provide its customers with a wide range of qualified vehicles certified for the transport of: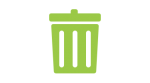 European Waste Catalogue (EWC) products.
Accord europeen relatif au transport international des merchandises Dangereuses par Route (ADR).
Refrigerated containers, thanks to a wide range of vehicles with a REEFER generator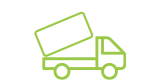 Excellent availability of 20 and 40 tipper trucks.