We deal with all types of transportation, in every Italian port.
We embrace all-round logistics, guaranteeing a vast range of road and rail transport options.
We have set up a network able to cover all Italian ports, transport on the main European routes, and handle exceptional transport efficiently and applying our thirty years of experience.
Container transport
all-truck
Are you a shipper, has your client entrusted you with merchant haulage?
If you are looking for a reliable, quick partner, who allows you to track goods in real-time, so that you always have information available and can keep the client updated on their arrival at the company or loading /discharging in port, our offices are what you need.
For almost thirty years we have been the logistics office for shipping agencies in the Group, handling transportation for Uasac Italy, Yang Ming Italy, China Shipping Italy and Intersea (Grimaldi). This has allowed us to come to grips with all aspects of operations, to understand ship owner dynamics, and to find solutions to problems before they arise. In addition we have created a vast network of partners, with plenty of vehicles, which meet the quality standards demanded by clients.
What do we do for you? We manage your one-way or round-trip transport at 18 Italian ports, taking care of all documental and operations aspects.
WRITE TO US TO ORGANISE COLLECTION AND TRANSPORTATION OF YOUR GOODS FROM DISCHARGING PORTS TO DESTINATION AND VICE-VERSA!
The number of production companies choosing more sustainable modes of transport, in order to along with market sensitivities, is growing continuously. The growing demand by users, port and road congestion, greater care over environmental matters, and policies put in place by some European countries have led to us developing our intermodal services more and more, where the origin and destination of the same are mainly the ports in the Upper Tyrrhenian Sea.
We offer fast corridor services for goods being imported, striving to improve the efficiency and speed of the logistics process, as well as reducing waiting time and increasing the swiftness with which goods are transferred to their destination.
Currently we are able to serve five Italian and two international routes for both imports and exports. This is what we can offer:
Milan – Genoa Old Port, PSA Terminal in Genova Pra', La Spezia Container Terminal, and Rotterdam
Rubiera – Genoa Old Port, PSA Terminal in Genova Pra', La Spezia Container Terminal, and Livorno
Bologna – La Spezia Container Terminal
Padua – Genoa Old Port, PSA Terminal in Genova Pra', La Spezia Container Terminal, and Livorno
CONTACT OUR INTERMODAL TEAM TO ORGANISE TRANSFERRAL OF YOUR GOODS
Improving ourselves as professionals and increasing the services we offer are two of the unwritten rules that have always made our Company stand out. This gave rise to MTO's third unit, that dedicated to FTL (Full Truck Load) transport, added to those for container and exceptional transport.
If you are a shipper and need logistics support for distributing your clients' goods in Italy and throughout Europe, you will find us to be an operator with a good fleet behind us and the right operating skills, learnt in the field alongside valid partners who have been in the sector for years.
WRITE TO US AND OUR OPERATORS WILL CONTACT YOU FOR QUOTATIONS AND INFORMATION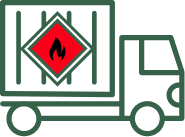 We do not stop at ordinary transport and, for us special transport has been a core sector since the Company was founded in 1994. Do you need an operator that can manage transporting (ADR) hazardous goods, goods catalogued as waste (CER), or refrigerated cargo (Reefer)? Do you need tipper trucks for both 20′ and 40′ containers? At MTO we have all the certifications in place, and the right fleet to do these for you.
WRITE TO US FOR A QUOTATION
FOR YOUR SPECIAL CARGO
Every Company has its pride and joy, for us this is exceptional transport, without the shadow of a doubt.
The symbol of the "new MTO", our exceptional department, began significant development in 2017 when from being the back office for the Group's shipping companies we entered the market, providing Italian shippers with the experience we had gained over almost thirty years in the business.
Since then we have helped so many clients to develop their business. We are still convinced that, with the right partner that has an in-depth knowledge of transport equipment and aspects, and who can give the right advice, clients can take on ventures they never thought possible before.
If you are an export or shipper company and have OOG / ODC cargo, we can take care of transporting it, from taking on exceptional items to putting them on board the ship. More specifically, we manage all road transport permits and, if required, we can issue lashing certificates, documents that certify that inside a container, on a flat rack platform or on the flat bed of a semi-trailer, the cargo is lashed in accordance with the standards laid down by specific technical norms. In addition, we supervise discharging operations and unitising within port terminals for you.
CONTACT US AND WE WILL ORGANISE ALL THE SERVICES REQUIRED FOR YOUR exceptional TRANSPORT WITH YOU